Prayer for Spiritual Revival
We are too well pleased with ourselves,
When our dreams have come true
Because we have dreamed too little,
Because we sailed too close to the shore.
With the abundance of things we possess
Having fallen in love with life,
We have ceased to dream of eternity
And in our efforts to build a new earth,
We have allowed our vision
Of the new Heaven to dim.
Disturb us, Lord, to dare more boldly,
Where storms will show your mastery;
Where losing sight of land,
The horizons of our hopes;
And to push into the future
In strength, courage, hope, and love.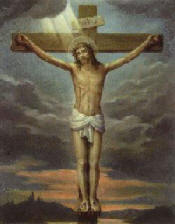 Spiritual Growth training Guide
Click Here!
Meal Time Prayers
Bless us, Oh Lord
which we are about to receive
through Christ, our Lord.
We Give Our Thanks
For food that stays our hunger,
For rest that brings us ease,
For homes where memories linger,
We give our thanks for these.
Truly Thankful
Lord, make us truly thankful for
these and all other blessings.
I ask this in Jesus Christ's name,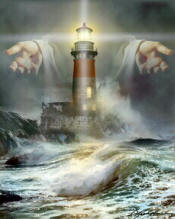 Meditation Teachers Training Programme
Click Here!
Dear Lord and Father of mankind,
Forgive our fev'rish ways!
Reclothe us in our rightful mind;
In purer lives Thy service find,
In deeper rev'rence, praise.
In simple trust like theirs who heard,
The gracious calling of the Lord,
Let us, like them, without a word
Drop Thy still dews of quietness
Till all our strivings cease;
Take from our souls the strain and stress,
And let our ordered lives confess
Breathe thru the heats of our desire
Thy coolness and Thy balm;
Let sense be dumb, let flesh retire;
Speak thru the earthquake, wind and fire,
O still small voice of calm.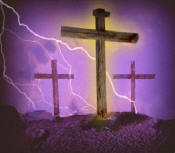 Anxiety Free Child Programme
Click Here!
Prayer To Let Go
Please hear my prayer. I go along each day, trying to run my life my own way. I forget to let go and give you control.
I wonder why things aren't going the way I want them to go. I forget to stop and ask what you want, Lord. Please help me to give you control, Jesus. I want to follow you. I want what you desire for me.
Help me to realize that when you close one door, you open the one you want me to walk through. Help me also to realize that what I desire may not be what is meant for me, or what is best for me. Maybe it will lead me away from what your great plan is for me.
Lord, let me accept each day as a gift. Let me follow the path you choose for me. Help me to be thankful for what you give me and not to worry about my needs. I trust you will take care of all my needs. Remind me that my role is to care for those around me and focus on those who need my help.
Help me not to be judgmental, as we are all equal in God's eyes. Help me to see the good in all of your creations. Let me leave the judging to you, dear Jesus. Instead, I will concentrate on living to please you!
Help me, dear Jesus, be who and what you want me to be. Give me strength, faith and hope, and most of all, give me guidance each and every day. I let go and give you control.
Click Here!
Prayer For Dealing With Temptation
You know the temptations that I am facing today. But your Word promises that I will not be tempted beyond what I can bear. I ask for your strength to stand up under the temptation whenever I encounter it. Your Word also tells me you will provide a way out of the temptation. Please, Lord, give me the wisdom to walk away when I am tempted, and the clarity to see the way out that you will provide. Thank you, God, that you are a faithful deliverer and that I can count on your help in my time of need.
Prayer For Time Of Recession
Prayer For Times of Recession
God, we thank you for the gift of your presence--
Christ who is your Word made flesh;
Christ who is the wisdom of God and the power of God.
We need your wisdom especially in these troubled times.
In the midst of turmoil and uncertainty, as financial institutions crumble,
And the very economic and social fabric of our lives is shaken,
Many of us are gripped by anxiettes and fears,
With the clouds of recession over us, and worsening prospects ahead.
But surely, God, we as your children do not look to the horizon,
Desperately waiting for an economic savior to emerge.
Financial kingdoms, economic empires may come and go,
But throughout, God, you remain our stronghold and refuge.
Those who know your name will put their trust in you.
For you, O God, will not abandon those who seek you.
Right now, God, we seek your wisdom
To guide us where the way is confusing.
We have no better guide than you.
We pray for the countless numbers
Affected by the housing and credit market collapse
Not only in the US, but with ripple effects felt worldwide.
We pray for those who are made homeless, who are retrenched,
Whose life savings and finances have been wiped out.
We pray for those who have come to the end of their rope.
God, be merciful to all who have fallen by the wayside.
We remember and lift up our friends, loved ones, relatives,
Colleagues, business partners, and ourselves.
Especially help the weak and vulnerable, the elderly, the pensioners,
The retirees, and the widows--that they will have ready access
To social aid and not be encumbered by red tape.
Restore hope to those who have lost their livelihood and homes.
Grant peace and healing to families and couples
Whose relationships have been strained.
We pray for those who do not know you and have no one to turn to,
The many who have been driven to despair and even suicide.
Lord, in these troubled times, we pray for strength and resilience.
Cause your church, the Body of Christ, to be a beacon of light and hope.
Make us ready to stand alongside those who are
Weighted down by the pressure of living.
Enable us to bring your compassionate presence
Through the sharing of each other's burdens.
Christ, you are the light which darkness cannot overcome.
Indeed, darkness is not dark to you;
For the night is as bright as day.
Christ, be the light which dispels our darkness
And restore order to our inner chaos.
Deliver us from the darkness of our self-centered ways;
From greed, envy and ignorance;
From unrestrained passions;
From the darkness of despair, futility and despondency.
Christ, the wisdom of God
In our moments of anxiety and insecurity,
You are the voice of faith who proclaims, "Peace, be still."
In a culture of greed and mistrust, fill us with hope.
Despite the pain of loss and failure,
Let hope enable us to see God in all situations and events.
You are a God who is in control,
A God of all possibilities,
You are the voice of reason,
Who summons us back to sanity.
You remind us of our kingdom priorities;
Although we are in the world,
We are to transcend the ways of the world.
Help us to live wisely, with moderation and prudence,
To exercise discernment and sound judgment,
And conduct ourselves in a manner worthy of our calling.
God, enable us by your wisdom to keep things in perspective.
For, God, you are bigger than the problems we face each day.
We remember your mercy and faithfulness.
Through your counsel and encouragement,
You have enabled us to overcome the many setbacks and adversities of life.
We continue now, to trust in your goodness and provision.
For you are a God who hears, answers, and acts on our behalf,
Out of the abundance of your eternal love.
We trust you in your grace and mercy to sustain u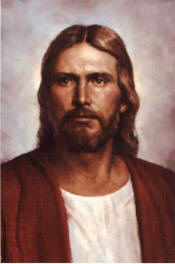 Save Taxes, Money Making Website
Click Here!
Lord, so often times, as any other day
When we sit down to our meal and pray

We hurry along and make fast the blessing
Thanks, amen. Now please pass the dressing

We're slaves to the olfactory overload
We must rush our prayer before the food gets cold

But Lord, I'd like to take a few minute more
To really give thanks to what I'm thankful for

For my family, my health, a nice soft bed
My friends, my freedom, a roof over my head

I'm thankful right now to be surrounded by those
Whose lives touch me more than they'll ever possibly know

Thankful Lord, that You've blessed me beyond measure
Thankful that in my heart lives life's greatest treasure

That You, dear Jesus, reside in that place
And I'm ever so grateful for Your unending grace

So please, heavenly Father, bless this food You've provided
And bless each and every person invited

Amen!


Thanksgiving


For each new morning with its light,
For rest and shelter of the night,
For health and food,
For love and friends,
For everything Thy goodness sends.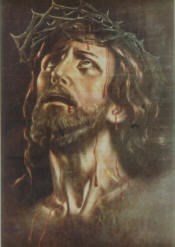 Mind Control
Click Here!
Prayer For A Selfish Soul
Lord, I have been everything except what I should.
I have fought for my own way over yours,
And I have done nothing but fall short.
I am here for the sole purpose
Of requesting Your mercy once again.
I have chased my own dreams
Through this busted world to no avail.
I have been a stubborn fool
Who only cares about what he can accomplish
I feel as though I am nothing—
A jester of chance that is completely unworthy
I have come to the broken realization
That without You, I am nothing, my God.
I need you in every part of my life.
Without you directing my steps,
I do nothing but wander the days and nights
That is rife with disappointment and failure.
But with You, there is joy and there is love.
With You, I am everything I should be,
Everything I am capable of being.
I have been a selfish soul.
I am here, on my battered knees,
Whispering my hallelujahs
And begging for forgiveness from You—
A forgiveness that I am forever in need of.
Make me what I need to be.
Let my tattered heart burn for You as it should.
I relent everything I am to You.
I hand over every part of my withered life
So that You may do with me as You see fit.
Use me, so that I may be proof to a dying world
That there is a God of mercy and unconquered love.
Take everything that is not of You
And make me whole once again.
I have made the final choice
And be still in your ever pure ways.
In your perfect will, let it be so.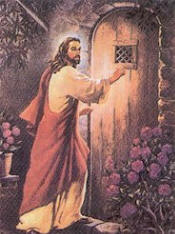 E-book To Help Overcome Ocd, Phobia, Panic Attacks, Depression And Fear Of Rejection, From An Ex-sufferers Point Of View.
Click Here!
Family Prayers (Entire Family Prays Together)
Where the Heart Is
Home is where the heart is,
We've often heard recited—
So we come to this family altar
To keep our hearts united.
With thanks we come to worship,
We marvel at Your goodness
As mercy renews our days.
We cast our cares upon You,
We bid You, take the lead—
As You fill us with Your presence
To more than meet our needs.
Now, may we serve each other,
As we love and obey You, Lord—
To hear and do Your Word.
Let us live to please You,
Giving glory to Your name—
Lord, You're where our heart is,
Our treasure beyond compare—
Holding this family together
And answering our earnest prayer.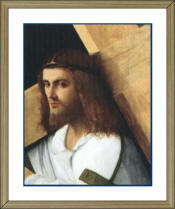 Steps To Take You From Grief To Joy
Click Here!